TV & Radio Page 8
Let me know what you think of the website by clicking on
Digital TV (No subscription costs once set up costs paid) See Wiki for full listing
1. Freeview Official website Click here for what channels (TV and radio) you can get (roughly 100! but they are SD - Standard Definition) Check Radio&Telly too for info
Tweets Latest news on Freeview TV Interference from 4G Useful FAQs
2. FreeSat Read about the free digital TV service which requires no subscription, just a satellite dish, cable and Freesat box
See Freesat channel list 170 channels Freesat News Tweets
3. FreeSat from Sky Read about the free digital TV service from Sky - 240 TV channels for £175
Google Chromecast Great plug-in device (£30) for your TV allowing cast connectivity with tablet and mobile
VideoOnDemand news from Digital Spy - Discuss online entertainment services
Another option is to buy a Media box e.g. Sony Playstation which will stream media content from your PC to display on TV and play 'On-Demand TV' (see below). Click Pricerunner for available media centres
Video On-Demand VoD (Catch-up) TV
Basically VoD can be viewed either on a PC / Tablet / Mobile Phone or on a TV.
See the options below...............................
VoD on PC / TABLET / MOBILE PHONE
1. BBC iPlayer BBC Player enabling catch-up of BBC TV and as of Feb.2011 supports search for ITV and Channel 5
2. YouView Now available, after much delay, from various broadband suppliers
3. TV Catch-up 40 channels to choose from (Requires registration and has adverts) but it's my favourite and currently best in class
4. MSN Player Same as BBC iPlayer
5. CBS TV.com US Channel currently only showing Channel 5 content (below) but more to follow apparently
6. ITV Hub Same as BBC iPlayer, but for ITV
7. My4 Same as BBC iPlayer, but for Channel 4
8. My5 Same as BBC iPlayer, but for Channel 5
9. Sky Go Same as BBC iPlayer - but requires registration, offers 40 channels
10. UKTV Channels include Dave, Really, Yesterday, Drama
Video on-Demand (VoD) on TV (IPTV)
1. BT Vision Available with BT Total broadband package - not free
2.. Virgin Digital TV through fibre-optic cable from Virgin
3. Android TV (was Google TV) Available now in UK. it's brilliant! (stock discontinued??)
4. Netflix On demand service from well established US company for £7.99/month
5. Amazon Prime Instant Video (was Lovefilm) On demand streaming service for £79/year of movies and TV shows
6. Mubi On demand movies service from firm that used to rent DVDs from £7.99/month
7. Rakuten Part of Play.com company offering TV/movies for £5.99/month as well as pay as you go. Some content free!
8. HBO Now US streaming service for $15/month on Apple devices
9. NOW TV Buy separate Sky TV bundles using NOW TV box e.g. £7.99 Entertainment. Monthly contract
10. TalkTalk TV Option to rent and own TV shows and movies as well as bundle with broadband
11. Apple TV 4K Watch through box from £179
Future of TV which lists one of them as....................
hbbTV Read about 'Hybrid Broadcast Broadband TV' a pan-European initiative
Radio Times What's On TV?
BBC TV TV Cream All your favourite TV programmes from the past - Beware as this site is very addictive British News Pathe (Archive - requires registration) 3500 hours of archive footage between 1896 and 1970
Worldwide TV 2000 stations
TV links below are .ram files that play on RealOne Player
Radio
Want to listen to Digital Radio? BBC iPlayer for radio Find radios for sale at Radio Now
Radio Fail Snippets of radio when it goes wrong
Podcasts BBC podcasts (listening to radio shows on mobile device) See here for more worldwide Podcast content
BBC Radio 1 Listen live! BBC 1Xtra Listen live!
BBC Radio 2 Listen live!
BBC Radio 3 Listen live!
BBC Radio 4 FM Listen live! BBC Radio 4 Extra Listen live!
BBC Radio 5 Live Watch and Listen to 5 Live!
BBC 6 Music Listen live!
BBC Asian Network Listen live!
BBC Radio World Service Listen live!
BBC Radio Scotland Listen Live!
BBC Radio Wales Listen Live!
BBC Radio Devon Listen Live!
Radio Einslive Listen live! Might not work..............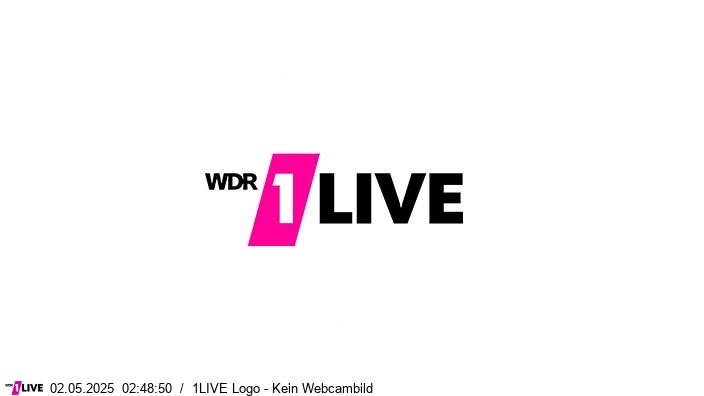 To listen to all BBC stations above you may need to download free version of RealOne Player
BFBS Radio British Forces Broadcasting Service
Heart (Exeter) Listen Live! or watch live!
Links/Downloads Photos Weather Info DVDs/CDs/Books Cinema Cams Travel News